Check it out! NIN is streaming LIVE from Buenos Aires, Argentina on 10musica.com like RIGHT NOW!

CLICK ME for streaming video
.
CLICK ME for just audio.
Okay,well, the video is a little sketchy and the audio leaves much to be desired but if you click the "just audio" link it seems to be coming in great.
**EDIT**
Shows over folks but I did get a couple halfway decent screen grabs. I'm sure there will be video uploaded on YouTube by plenty of others who tuned in. I'll try to make sure to update as I find them so be sure to check back with us.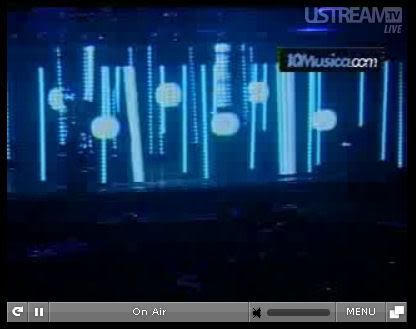 **EDIT 2.0**
So I've searched a bit for some decent quality video of this show and it does not appear to exist. I figured someone with the know how would have recorded the web broadcast but so far I've only found some shaky, in crowd cam footage. Still, if you're feeling up to it, you can see a few
songs here
.